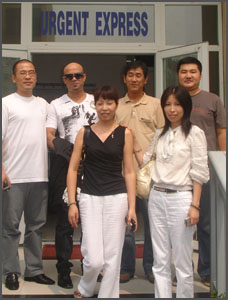 Vision & Mission
We aim to provide high quality professional services to our valued customers to justify their trust & faith in our capabilities and organization. We aim to become a preferred International Courier & Cargo company in India, delivering the most competitive and affordable tariff with the highest consumer value to price sensitive consumers without compromising on profitability and quality.

We aim to provide a safe, reliable and on-time delivery of goods , enhanced by efficient and well-informed friendly customer services and are committed to meet and exceed the expectations of our valuable customers and to honestly deal in all mishandling or delays in delivery.We strongly believe in building and maintaining long term business relationship with our valued customers. Our mission is to create "Urgent Air Courier" a globally recognized brand.
Our mission is to maintain a high quality product complimented by the power of technology to attain low cost of operations and enhance service levels.
Our philosophy is to be a leading Courier & Cargo company with global reach and a local base.